About
Noble Pursuits provides marketing solutions for law firms and other professional services companies, military and defense contractors, non-profits, and trade associations.
You don't have to choose between creative design and technical expertise
Noble Pursuits provides a broad spectrum of design, programming and related services utilizing and applying the latest technology and best practices in the industry. Our experience comes through in the consultative approach we bring to every project.
We learn about your business and the industries you serve so we can speak your language, help differentiate your organization, and keep your message current.
We want you to be thrilled with the results,
not just satisfied
We don't just implement your ideas, we help you generate the idea, develop a plan, write the message, create the design, and then produce it. You can expect unique design and communication solutions that are customized to your business with high-quality production, whether your project is for print or the web.
You don't have much time to capture your audience's attention. We can help you get your message across with more than just words.
We care about the brand you have,
even if we didn't create it
No graphic design piece stands alone. When we take on a project, we look at all of your communications to ensure that what we produce is in line with your corporate identity. For new companies that are trying to develop a brand identity, or experienced companies that need to refresh or realign their brand, we work with you to create a consistent look and feel that conveys at-a-glance who you are and what you do.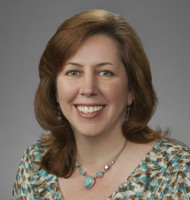 Elaine Noble
President and Creative Director
elaine@noblepursuits.com