Services
We know you're here to see what we do, and if we can do "that design project" you need. There's a very good chance the answer is yes. Small or large, print or web, we love it all.
Add a Tool to Your Belt
However, we really want you to consider us part of your team. We want to build a relationship with you, learn about your business, your clients' businesses and how you are different from your competitors. Maybe you think you're not ready for that, or you're already in a relationship with someone else. We can keep it casual, but be careful, because you just might fall in love with the results you get.
The Magic Formula is "There is no formula"
Every project and every client is unique, so we have to be as flexible as each set of circumstances. For example, we have a process for developing websites, but it's scalable so that when the budget is small, we can be a little leaner.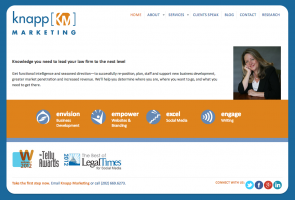 "What do I like most about working with Noble Pursuits? Elaine Noble is a great designer and an insightful strategist rolled into one package. I love that for the sake of the work.
What is even more rare is what a pleasure she is to work with. It's quite a stroke of luck to find a service provider who is great at what they do, and who also puts a smile in your day!"
Amy Knapp, President
Knapp Marketing