Graphic Design
Whether you offer one service to many audiences, or many services to one audience, your marketing materials enhance your company's credibility and differentiate you from your competitors.
From logos and stationery to brochures, websites, exhibits, and electronic media, your brand grows with every project. We can help you to keep it healthy and thriving. The key is starting with a great concept and then applying it with consistency and clarity.
Creating Brochures That Work
Developing a print or electronic brochure is a way of fusing your unique message with the facts about what you do. Case studies and testimonials add credibility and help your audience see themselves as clients.
So where do we start?  We look at your existing materials (including non-marketing materials) and analyze the content.  We consider your priorities when creating hierarchy within the design, while all the time respecting your brand.
If you don't have images, we'll find them for you.  We acknowledge industry trends, while not locking you into something "trendy" that will soon translate into "dated."  We'll make sure that your materials differentiate you from your competitors.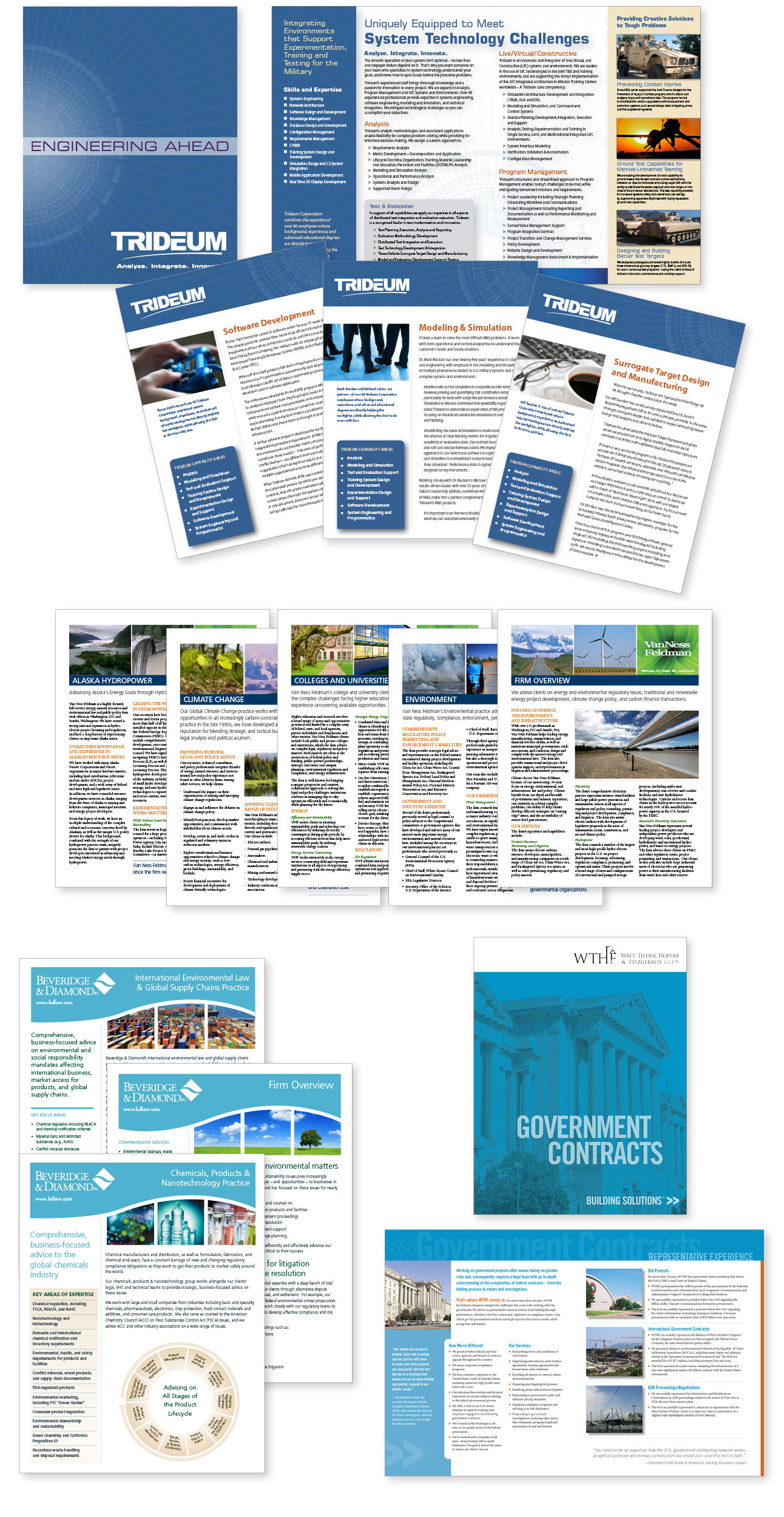 Key Services
overview brochures
practice brochures
product sheets
annual reports
newsletters and magazines
tradeshow displays and exhibits
signage
See our other services for details on websites and electronic media