Websites and Blogs
Every website we do is tailored to the needs, the content, and even the budget of our clients. You are different from your competition, and your website needs to highlight those differences.
We design sites that reflect your organization while focusing on function and usability. Your content will change over time, and you need to be able to take control over the content without paying for regular updates to your site.
Benefit from features like dynamic cross-referencing, exporting content to formatted PDF files, and integrated analytics so that you will know what others are looking at and looking for on your website.
We provide the latest technology:
Our websites are responsive to be friendly to mobile devices
We can build a website on most CMS platforms
We'll provide the training and support you need to maintain your own content
We will connect your site to Google Webmaster Tools and Google Analytics
Your site will have features that promote organic search engine optimization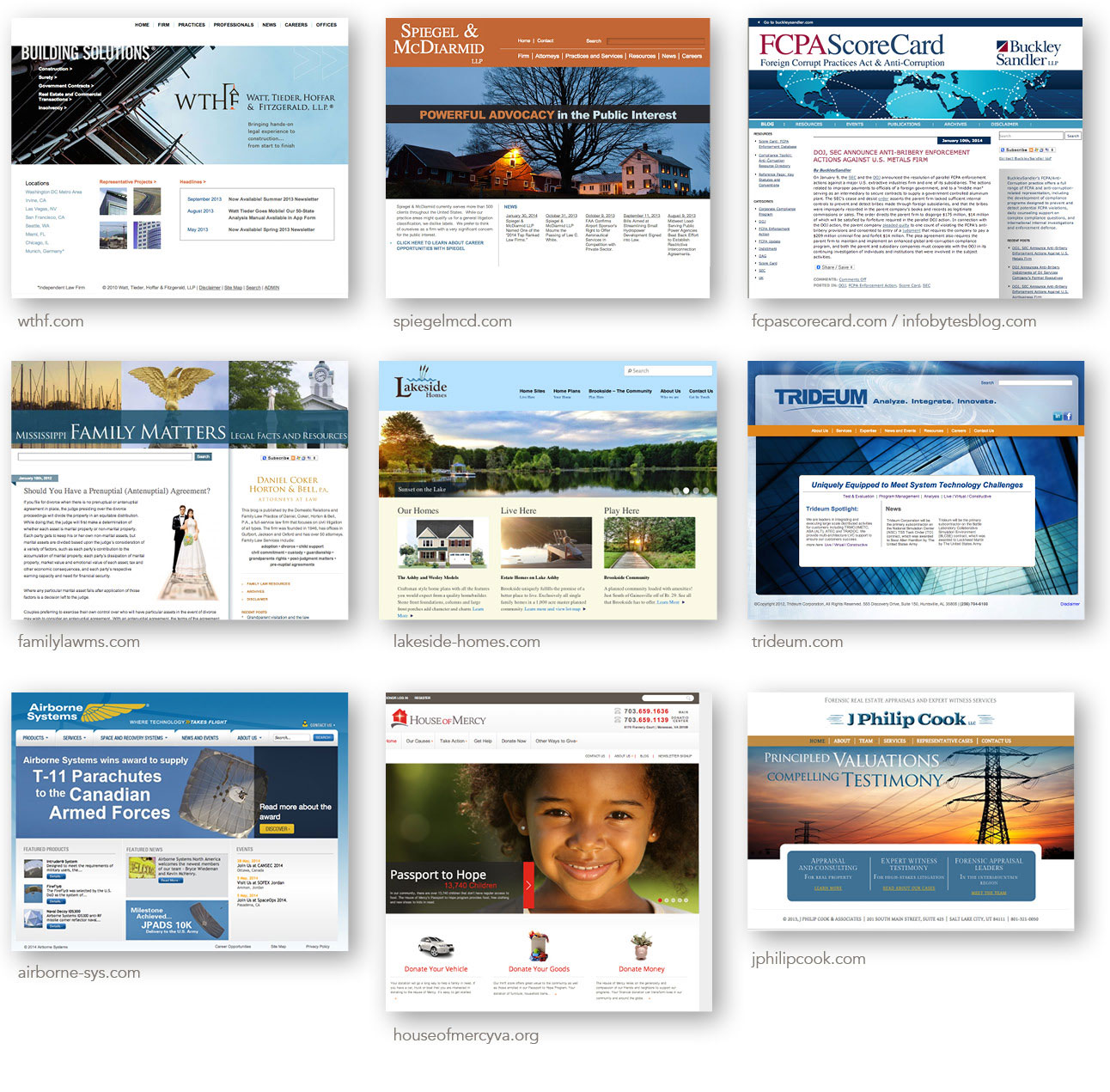 Key Services
custom websites
wordpress blogs
website design updates
website functionality upgrades
website content updates and maintenance